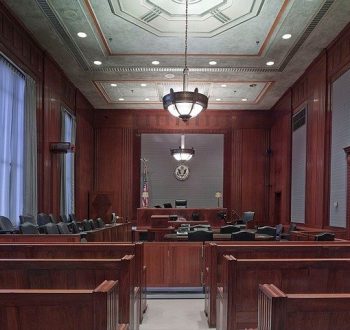 If disagreements cannot be settled between parties, we will appear before the arbitrator on your claim and fight for what we believe you are entitled to.
We are a special legal team of accomplished, aggressive advocates for injured workers in Illinois. We are Martay Law Office in Chicago, experienced workers' compensation attorneys serving a diverse clientele for more than 70 years, combined, among our attorneys.
Don't get us wrong — we actually prefer negotiated, amicable settlements with an employer's insurance company when an employee has difficulty convincing a business owner of the severity of his or her job injury. We prefer to end contentious discussions less contentiously, successfully out of court, before a trial. But if litigation as last resort is a foregone conclusion, we are willing and prepared to champion our client's cause in the courtroom.
Here is a fact we should not overlook: The vast majority of disputes over an injured worker's bid for wage, medical and disability benefits are resolved in a negotiated fashion. Your case may never be litigated, if we have anything to say about it. But if it has to be heard in a courtroom, and the two of us feel strongly enough about principle and the chances of winning for you, we are glad to go the distance, to protect your rights.
Dedicated, Compassionate Workers' Compensation Representation, In And Out Of Court
Let's chat about your workplace accident, your serious injury, the hardships you face, and the many ways we can put them behind you. Call our Martay Law Office lawyers today at 312-372-9022 or email us from this website to arrange your free initial consultation.
Another important convenience for you is financial: It's called our contingency fee policy, and it means that you owe no legal fees unless we win your case, and collect the benefits for you that you deserve.