One of the most common questions injured employees ask when filing a work injury claim is, "How long does a workers' compensation claim take?" Various factors may impact the amount of time it takes injured workers in Illinois to receive a workers' compensation settlement.
Employers have a duty to provide their employees with a safe working environment. Unfortunately, workplace accidents are common – there were more than 2.5 million workplace injuries in the private industry in 2021.
Fortunately, employees injured on duty have something to fall on: workers' compensation. However, there is one notable catch: workers' compensation settlements may take longer than expected. The wait can feel like an eternity, especially if your injuries leave you unable to work and burdened with medical bills.
What Factors Affect the Average Time to Settle a Workers' Comp Claim?
Most workers' compensation claims take more than one year to settle. Many take up to two years, while the more complicated work injury claims can take longer. Factors that impact how long the settlement process takes, include:
1. Type of Injury
The type of injury is the primary subject of your workers' compensation claim. Generally, low-value claims for simple injuries settle quicker than claims for more serious injuries.
Why does the value of your workers' compensation claim and the type of injury you suffered affect how long settlement takes? Employers and insurance companies are usually more willing to settle quickly when a claim has less impact on their bottom line. Severe or catastrophic workplace injuries will require extensive medical care that can get expensive. Since these types of workers' compensation claims cost insurers more, insurance companies and their attorneys will fight harder to avoid a large payout.
2. Recovery Time & Extent
The time it takes to recover from your injuries also affects the time it takes to settle your workers' compensation claim. It is advisable to wait until you reach Maximum Medical Improvement (MMI) before accepting a settlement offer. Doing so helps ensure that the offer covers the total cost of your medical treatment and considers all of your lost wages.
3. Involving a Workers' Compensation Lawyer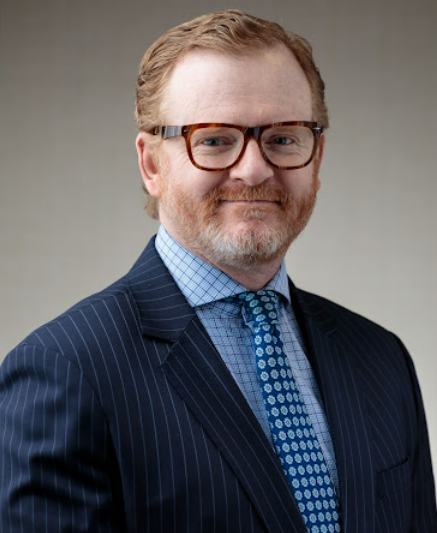 Negotiating with your employer's insurance company on your own can be challenging, time-consuming, and frustrating. Hiring a workers' compensation lawyer can help move the claims process along. Your attorney can also negotiate with the insurer on your behalf, helping to ensure you receive a fair settlement.
4. Negotiating & Settlement vs. Trial
You have two options for claiming workers' compensation from your employer: direct negotiations and accepting a settlement vs. trial. Direct negotiations between you (or your lawyer) and your employer's insurance company are usually quicker and simpler than lawsuits. Only about 5% of workers' compensation claims go to trial.
The negotiation process entails filing and exchanging certain evidence and documentation, such as medical reports, expert statements, and expenses. It also involves formal, one-on-one negotiations between your lawyer and the insurance company's representatives.
The negotiations can go on for weeks or months, depending on whether both parties are willing to compromise. However, the insurance company will often try to stall the negotiations in a bid to frustrate you into accepting a lower offer.
Timeline of a Workers' Compensation Claim
Although workers' compensation is designed to provide injured employees with a surefire means of recovering compensation for their work-related injuries regardless of fault, resolving a work injury claim and recovering fair compensation for your medical bills and lost wages is not as streamlined as it should be. To protect their own bottom line, insurance companies frequently interfere with the timeline of workers' comp claims, delaying or minimizing payouts.
Hiring an attorney for your workers' compensation case can help ensure you are treated fairly after suffering a workplace injury, but the timeline of your claim can still fluctuate significantly.
Here is an overview of the timeline of a workers' compensation claim:
Seeking Medical Care
Your health comes first, so seeking immediate medical care is advisable. If your injuries are severe or life-threatening, call 911 or rush to the ER. If your injuries do not require immediate medical treatment, your employer can help you arrange for medical care, or you can see a physician of your choice.
Your doctor will inspect your injuries, make a diagnosis, and start treatment. The doctor will also provide a report detailing the nature and extent of your injuries, which you will use when pursuing your claim. Following the doctor's orders to the letter is also essential – non-compliance can make your injuries worse and compromise your workers' compensation claim.
Reporting the Injury
The next step entails reporting your injury to your employer and any other relevant authorities. Illinois law requires that you report your injuries within 45 days of the day the injury occurred in most cases, or else you may lose the right to claim compensation.
It is advisable to be as detailed about the injury as possible and make copies of the report. You can notify your employer in person before or after leaving the hospital. You can also use other remote channels if you are confined to the hospital. Your employer is obliged to file a claim on your behalf through your insurer.
Recovering
You may not know how much your work-related injuries will cost you until you recover. This is why it is advisable to wait until you recover before settling your workers' compensation claim.
However, the time it takes to recover or get a permanent disability rating may be too long. In such cases, you should ask your doctor for an accurate estimate of how long the recovery process will take and the associated medical costs.
Negotiating a Settlement
Negotiating will not be necessary if your employer's insurance company offers you a fair settlement for your losses. However, insurance companies usually make low settlement offers, and negotiations are often necessary.
It is advisable to hire a workers' compensation lawyer to represent you in settlement negotiations. Your attorney will estimate the value of your work injury claim and counter any inadequate offers or unscrupulous negotiating tactics by the insurance company.
Going to Trial
Going to trial is your last step and option if "out-of-court" negotiations fail. However, it usually takes considerably longer than out-of-court negotiations –claims filed at the Commission can take one to two years or more to decide especially if an appeal is filed by either party.
Taking your work injury claim to trial doesn't always guarantee a better result, and the commission may even reject your claim. In this case, your last option would be appealing the arbitrator's ruling, which would take significantly longer.
Insurance Company Delays May Affect How Long a Workers' Comp Settlement Takes
Insurance companies usually delay or reject most workers' compensation claims. Delaying is a tactic designed to frustrate you, so you will accept a low offer. The most common delay tactics that insurance companies use include the following:
Negotiations are based on clear communication with the insurance companies. However, some insurance companies may be too busy to return your calls and messages immediately, while some may delay communications intentionally. It is advisable to keep updated records of all communications.
Processing & Procedural Delays
Settling a workers' compensation claim involves a lot of paperwork from both parties. Unfortunately, some insurance companies use this as an excuse to delay the process. This can be frustrating, especially if you don't understand the legal documentation and requirements – this is also why it is advisable to hire an attorney.
Disputing Injuries & Claims
Most insurance companies will try to dispute your compensation claim if there are discrepancies to exploit. They can also contest the severity of your injuries, especially if you receive a permanent disability rating – they will try to lower the rating or argue that your injuries are not permanent. You can counter this tactic by hiring a lawyer and ensuring that there are no discrepancies in your paperwork.
Settling a workers' compensation claim doesn't guarantee that you will receive the payments and benefits immediately. The insurance company can delay the authorization of payments, leaving the workers' compensation adjuster helpless. The insurer can also pay some of the benefits and withhold others. Your attorney can follow up with the insurance company or take the necessary legal action to get them to pay up.
The workers' compensation claims process can be long and complicated, and you will be at a disadvantage without the assistance of an experienced attorney. A workers' compensation lawyer can help with the more complicated aspects of your claim, including documentation, negotiations with your employer's insurer, and going to trial.